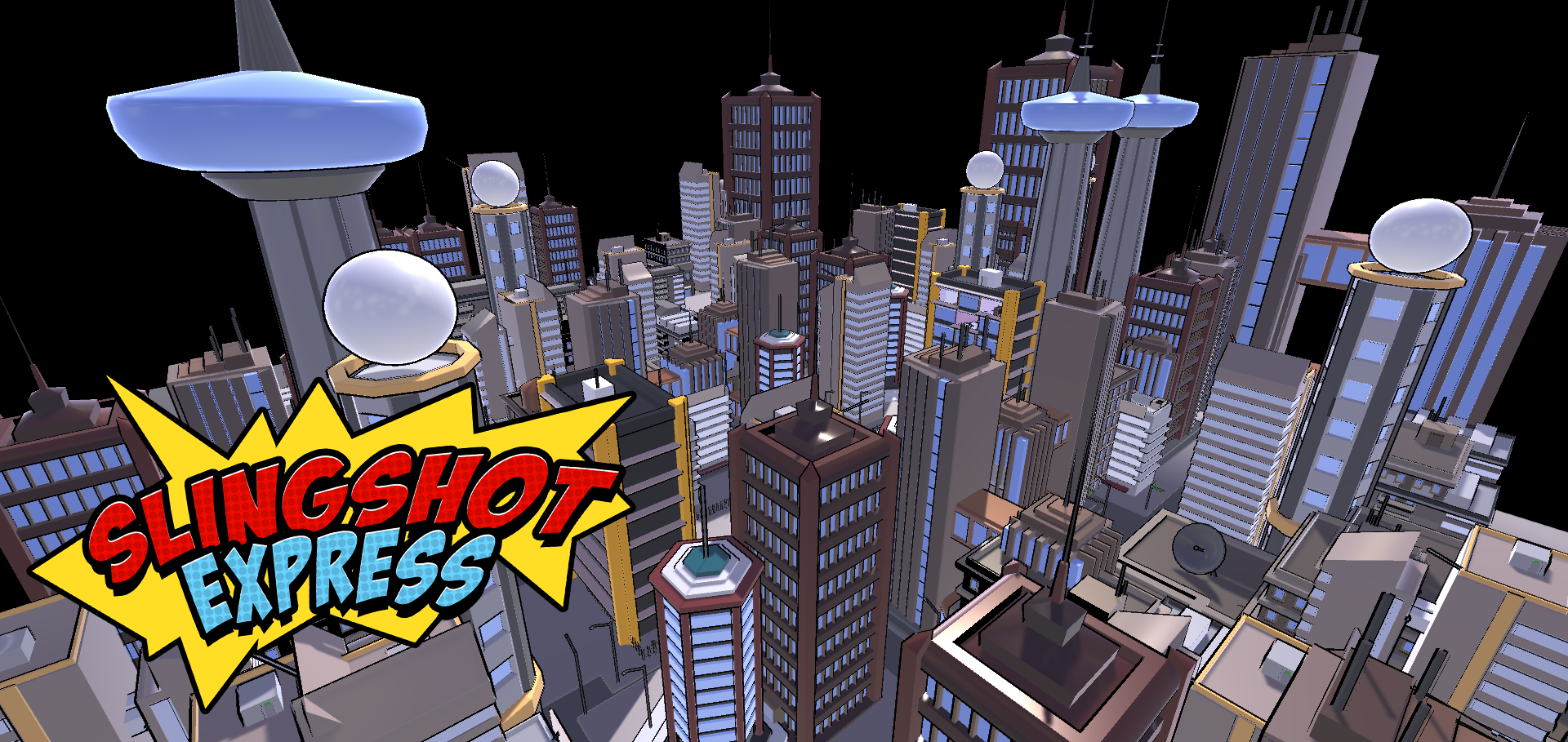 Slingshot Express
A downloadable game for Windows, macOS, and Linux
Story
You are a low income paper delivery boy who has been offered the opportunity of a lifetime, testing a new and efficient express delivery service which incurs high risk but high reward for those successful enough to succeed. Can you make the most of this opportunity?
Objective
Fling your package through the customers open windows to earn money, deliver packages to all 6 customers to win. Each successfully delivered package earns you $300. Every time your delivery man is injured you must pay $100 in hospital bills.The best possible score is $2300 so aim for the perfect run if you're skilled enough, happy slinging.
If the game runs blurry set the graphics settings to medium upon launch.

Controls
W,S - Control the height of your slingshot.
A,D - Controls the angle you fire at.
Left Click - Fling your delivery man. How long you hold determines the power of your shot.
Right Click - While in the air throw your package. The longer you hold the more powerful your throw.
Please remember to rate the game and comment your best score!!
Creators - Phasor, FalloutFox, Skatus12, Lanyouzi, Chris B, MSio
Music by The Negative Ion = https://thenegativeion.newgrounds.com/
| | |
| --- | --- |
| Status | Released |
| Platforms | Windows, macOS, Linux |
| Rating | |
| Authors | Chris B, Phasor, Lanyouzi, BouncyBear12, FalloutFawx, MSio |
| Genre | Action, Simulation |
| Made with | Unity |
| Tags | 3D, Arcade, Casual, Colorful, First-Person, flat-shading, Flight, satire, Unity |
Comments
Log in with itch.io to leave a comment.
Great game guys its hilarious I love the Sound effects!!!
(frickin hard tho #imascrub)
It took me a little getting used to the sling, but after I figured it out I was able to beat the game. It is pretty fun!
What are the system requirements for Ubuntu? I can't get it to run on my laptop
Hi Bigindie. Are you running 32 bit or 64 bit OS?
I'm running 64-bit Xubuntu, but I think I figured out it's my graphics card. It's only a basic one.
This was a lot of fun! Made me laugh a ton, and I nearly beat it!
Super Hard I did manage to get one window on my second try. I think it would be nice (maybe too easy) if there was some indicator of where you are aiming. It's all just blind shooting in my opinion.
Thanks for playing Raithias. Funny you should mention it, we actually did implement a feature that showed the arc you would fire at (it's actually sill in the game just hidden), during play testing we removed it because people were finding it too easy. If we come back to this project in the future we could add an option to turn it on in game.
Short but bloody sweet. Literally bloody. :)

PS For anyone watching, please consider subscribing for a copious amounts of indie games.
Hey Cryptic Hybrid, Thanks for playing.
Great video, you picked up on a few bugs we didn't catch in play testing.
I deliver packages AND find bugs... it's full service when you get Cryptic Hybrid Prime. ;)